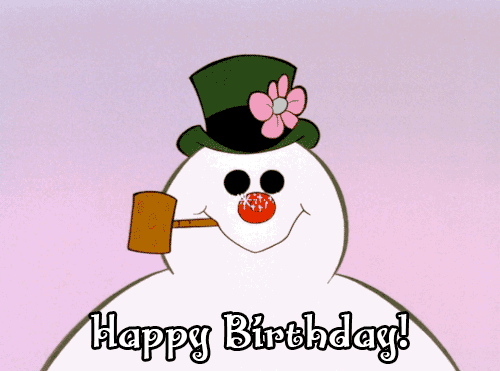 Those with birthdays close to the holidays know how easy it is to get lost in the madness of the holiday season. My birthday is a week before Christmas, so I know firsthand how important and difficult it is to create a separation from it and the holidays. Here are some strategies on how to make a holiday birthday extra special:
1.  Never wrap birthday presents in holiday wrapping paper! Birthdays only come once a year, and it's not our fault it's so close to that other holiday that uses a lot of wrapping paper…
2.  All holiday-themed toys should be saved for the holiday and not given as birthday presents.
3.  When I was growing up, my parents did bigger toys for birthdays and smaller toys for Christmas. This was the rule for all of my sisters, and it made it easier to be excited about both.
4.  However, one perk of having a holiday birthday was that I could ask for a few really big presents and combine it with both Christmas and my birthday. Some people don't like this idea, but I always felt I had the best of both worlds.
5.  One major problem is the timing of the birthday party. Usually I would have my birthday party weeks early so I knew everyone would still be available. I have heard of others having a party for their half birthday instead, which would also mean nice weather.
The most important thing is making sure the birthday boy or girl feels special and noticed despite the craziness of the holiday season!
Have any holiday birthday strategies of your own? Send us your ideas...