Top Trends for Toy Fair 2017
I just got back from the annual Toy Fair in New York. It's always fun to see what's new and to hunt for toys my customers will love.
Here are the top three toy trends I found this year:
Fidget toys: So many manufactures are jumping on the fidget train! In addition to dozens of new fidget toys on the market, I saw several companies rebranding old items as fidget toys. From silicone teethers for babies to mind-twisting brain teasers for adults, we'll be stocking several new items meant to keep hands busy.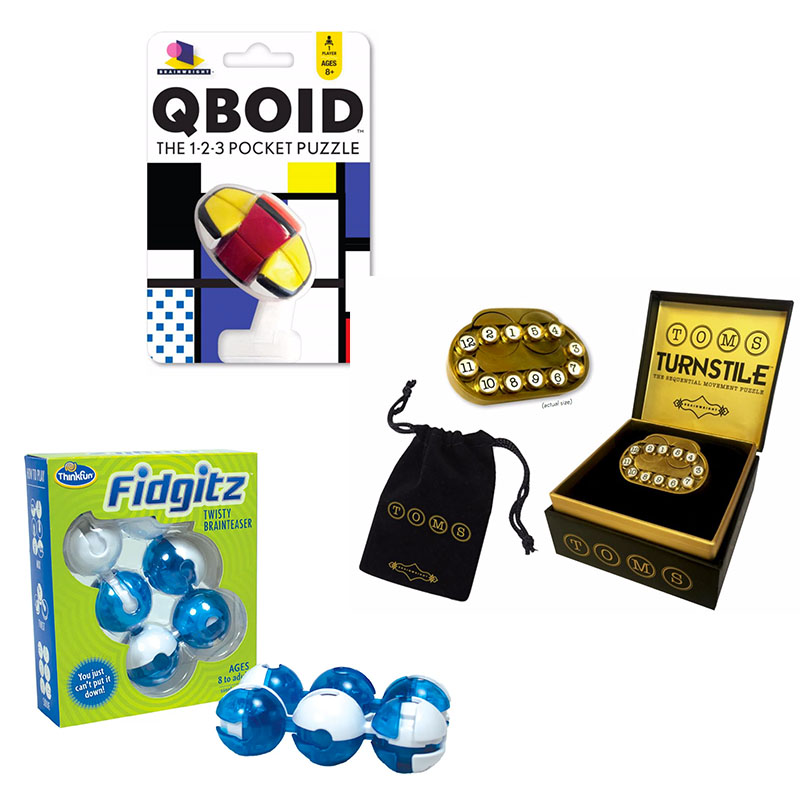 Glow-in-the-Dark Space: Several of my favorite toys now come in a cool glow-in-the-dark galactic style. Two of my favorites are the Zodiac 1008-pc puzzle from eeBoo and the new space pattern for Two Bros Bows.
STEAM: I was thrilled to find lots of new kits that combine art and science. I think Circuit Clay from Klutz will be a big hit.
We have new products arriving every day, so check back soon!